About
Best Magician

Won more awards than other North East magician
A magician based in Newcastle and one of the BEST Magicians in the North East and surrounding areas.
Graeme is one of the best close up magicians in the UK. 80% of his bookings come from recommendations and re bookings and he is one of the busiest magicians around.
Graeme is at his best in close up situations, whether it be circulating around tables at a private event, performing during a drinks reception as guests arrive or at private functions and house parties, Graeme is sure to amaze and astound with his fast visual cheeky style of magic and is unlike anyone else. He usually even gives you your watch back….
Graeme started his magic career when he was just 9 years old. Since that time he has won more magic awards than any other North East magician. As well as being a business partner of Magicbox, one of the biggest and longest running magic retailers in the UK, he is also the youngest person ever to be elected president of the Newcastle Upon Tyne Magic Circle. With teaching DVD's, routines and magical inventions of his being used all around the world by other magicians, Graeme is in a unique position to be original and professional to the highest degree.
Want Independent Reviews? Click HERE
<>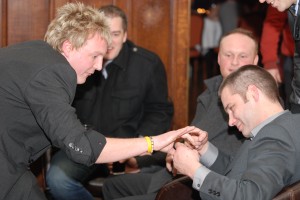 "Magic is believing in yourself, if you can do that, you can make anything happen." ― Johann Wolfgang von Goethe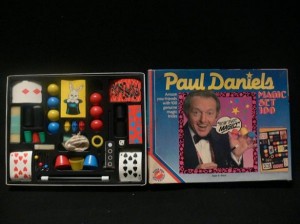 Graeme started doing magic at the early age of 9 when he received a Paul Daniels magic kit for Christmas from his parents. He would perform shows for his brothers and sisters birthday parties and at the old folks home where his mum used to work. Graeme, along with another school friend would perform magic tricks at school trying to out magic each other!
Graeme had always had a keen interest in drama and stage performances at school and when he turned 14 he joined the junior section of the Northern Magic Circle. Being helped along by Cynthia Neptune, Graeme would attend the annual Easter parade each year (the Northern Magic Circle`s annual convention) performing in the junior show.
Graeme was a keen customer at Magicbox from the age of 14 and started working there on a Saturday for Clive & Carole Richardson when he was just 15. Graeme`s main interests were always stage magic and illusions, however this slowly changed to be more close up and children's magic over the years.
Graeme joined the Newcastle Upon Tyne Magic Circle in 1996 when he was 16 and since then has won more magic awards in the Newcastle Magic Circle than any other member.
Graeme was made the youngest ever President of The Newcastle Magic Circle in April 2009 and is now a partner at Magicbox in Newcastle.
When not at Magicbox you can find Graeme performing close up magic all over the North East at various events. Although Graeme does not do too many children's shows any more he does enjoy performing at family events and at holiday parks. Although Graeme does more close up magic at weddings and private events than anything else, but his passion is still stage magic and illusions. He is a huge David Copperfield fan!
View Graeme`s Public Liability Insurance (PLI) HERE
"And above all, watch with glittering eyes the whole world around you because the greatest secrets are always hidden in the most unlikely places. Those who don't believe in magic will never find it." ― Roald Dahl