Children's Magician North East
Graeme Shaw, Top Children's Magician North East
"Children see magic because they look for it."  Christopher Moore
Why book Graeme?
Winner of The Martin Duffy North East Children's Magic Award 2012
He has been doing kids magic in the North East over 15 years
Is NOT your usual Children's entertainer or dj
Is one of the cheapest despite his vast experience
Will leave the kids spellbound and WILL fool the older kids AND adults!
We've all seen and probably cringed at the typical children's  entertainer that are "old hat" (forgive the pun) doing boring stuff that the kids think is……. ok, but the older kids and adults pay no attention. That's why Greame wont do it like that!
He' s different because he concentrates on the aspect of spellbinding magic and has structured a show through the years that is simply the best you will find in the North East and everyone, even adults will want to watch.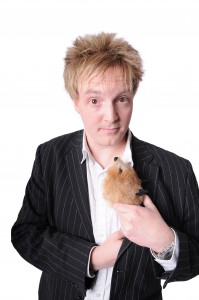 Graeme's fast pace and visual magic style make him one of the best children's  magicians in the North East. Graeme will have the kids sat down and controlled through his excellent 45 minute magic show. He will have them laughing, shouting and very involved in the whole show from beginning to end.
We use Graeme every year at our kids Christmas events because he keeps the attention of the whole audience and not just the kids.

Hardwick Hall, County Durham
How can I get a price?
Because there many factors to consider for different events, like distance and how long you would like Graeme etc we will give you a unique price.
Enquire here  And Graeme will be back to you quicker than you can say Abracadabra!
Your show was cool!

Billy, 8yrs, Tynemouth Food Festival, May 2015
Hi Graeme,
I just wanted to thank you again for your brilliant performance at Amy's party yesterday. People have never stopped talking about you (in a good way of course). You are a true professional and I wouldn't hesitate to book you again in the future. Thanks for a brilliant finale!

Many Thanks
Kind Regards
Andrea (Lemington, Newcastle June 2015)
Children's Magician North East